VW T32 Kombi tow barge
Last

on April 21 2018
Owning and modifying
Spec: 2015 T32 Kombi 4Motion LWB
Modifications: Improving the sound deadening and thermal insulation (April 2018)
Stage 1 - Silent Coat 40
The interior panels of the Transporter, have very little sound deadening material in evidence, and after some research, the Silent Coat 40 product came out tops for the first stage for making the interior a quieter place to live. After removing the grey interior panels, the SC40 can be easily applied by simply peeling the backing paper off to reveal the sticky black bitumen layer, and pressing the sheet directly on to the metal panel. For odd shaped areas, the SC40 is cut to size with a pair of scissors, and make sure to keep all the off-cuts as they can all be used during the process to fill awkward gaps. Also try to wear old clothes if you tackle this job, as the bitumen is not easy to remove from jeans, or trainers, when you've been kneeling or sitting on a piece for any length of time (as I found out).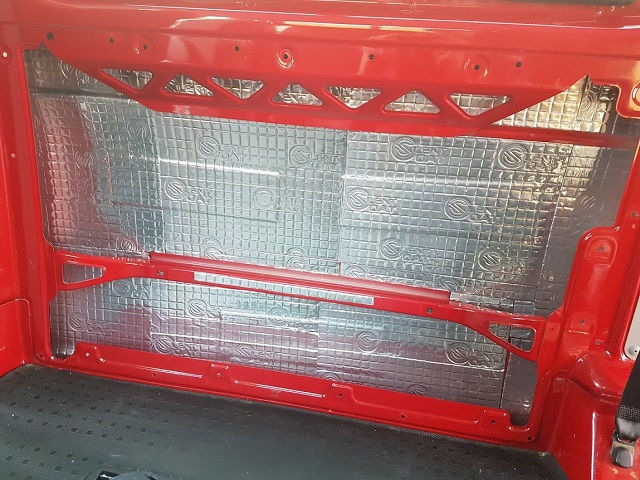 For the sides of the van, and the doors, I've used 40 sheets of Silent Coat 40. For the roof I'll need a further 20 sheets, to give a full covering.
Stage 2 - B&Q Recycled Plastic Loft Insulation roll
To provide additional insulation, on top of the Silent Coat 40, a layer of 100mm thick loft insulation was applied. Now I didnt want to glue it in, as that would make maintenance very difficult. But as it turned out, I managed to poke holes through the very dense insulation roll, and use cable ties to support the insulation at various places. In others, it was just a case of pushing it in to the cavities and holding it in place with the interior panels.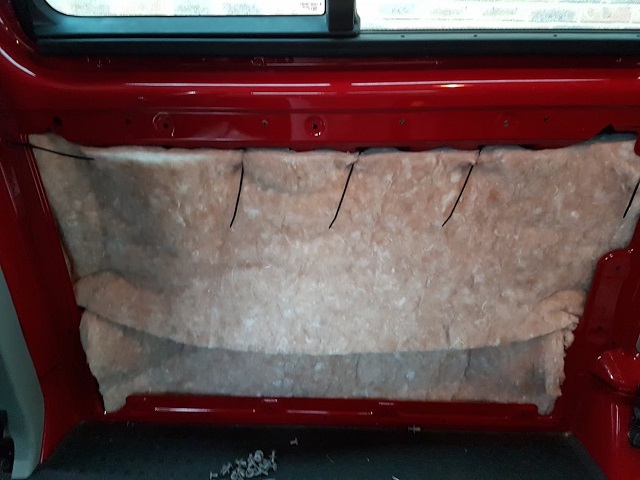 For the insulation of the the sides and doors, I've used 1.5 rolls of loft insulation.
Handy Hint: Removing the panel fasteners
By far the quickest and easiest way to remove the dozens of panel fasteners is to use a wood screw, which is screwed by hand, in to the hole in the centre of the fastener, and the fastener is then firmly pulled from the panel. Simple.
Modifications: Interior Lighting
I want to fit LED lighting inside, and as I want to control the brightness I'm looking for either touch control or remote control.
Modifications: Exterior Lighting
The standard van lighting is nothing short of adequate. But I want to add DRL (Daylight Running Lighting) to the front bumper. There are several ways to do this, either replacing the entire headlamp units, or fitting LED strips fitted to the front bumper inserts.