Hi-Res pictures of the zetecinside Fiesta
Last

on December 31 2015
(Click on any picture to see the larger version)
All pictures are © zetecinside.com™ including the Zetec Inside™ logo
Since 2011 I have been using
Picasa web albums
to store photos of events.
Hi Res images of the Fiesta
In 2001, I bought a more up-to-date digital camera, a Kodak DX3600. I also bought a wide angle lense for it, which allows for some pretty unusual shots of the car, particularly when stationary in the garage.
The following photographs are taken with my Kodak DX3600, and are in the following images sizes:
1800x1200 pixels
1280x853 pixels
1024x682 pixels
To save an image as your backdrop in Windows, right click on the full size image, and select "Set as Background"
All images are © zetecinside.com™, unless otherwise credited.
---
Pictures taken by © Performance Ford magazine at Bruntingthorpe Aerodrome, April 2002. These images were not used in the magazine article, so its the first time they've been seen by the public. They were supplied to me on colour slides, and
Jessops.com
scanned them on to CD.
1800x1200
1280x853
1024x682
1800x1200
1280x853
1024x682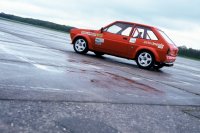 1800x1200
1280x853
1024x682
1800x1200
1280x853
1024x682
---
Pictures taken by ©DS Images at 3 Sisters track, 14th August 2004
3008x2000 pixels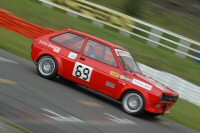 3008x2000 pixels
3008x2000 pixels
3008x2000 pixels
3008x2000 pixels
2048x1360 pixels
2048x1360 pixels
2048x1360 pixels
---
Pictures below were taken by me, on either the Kodak DX3600 or Canon Powershot G3 digital cameras
Date: 2002
Subject: On the driveway
1800x1200 pixels
1280x853 pixels
1024x682 pixels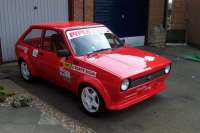 Date: 2002
Subject: On the driveway
1800x1200 pixels
1280x853 pixels
1024x682 pixels
Date: 2002
Subject: On the driveway
1800x1200 pixels
1280x853 pixels
1024x682 pixels
Date: 2002
Subject: On the driveway
1800x1200 pixels
1280x853 pixels
1024x682 pixels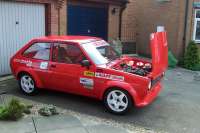 Date: 2002
Subject: On the driveway
1800x1200 pixels
1280x853 pixels
1024x682 pixels
Date: May 2002
Subject: Fiesta in the Park
1800x1200 pixels
1280x853 pixels
1024x682 pixels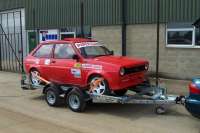 Date: April 2002
Subject: Owen Developments rolling road tune up
1800x1200 pixels
1280x853 pixels
1024x682 pixels
Date: April 2002
Subject: Owen Developments rolling road tune up
1800x1200 pixels
1280x853 pixels
1024x682 pixels
Date: April 2002
Subject: Owen Developments rolling road tune up
1800x1200 pixels
1280x853 pixels
1024x682 pixels
Date: April 2002
Subject: Performance Ford magazine photo shoot, Bruntingthorpe, Leicester
1800x1200 pixels
1280x853 pixels
1024x682 pixels
Date: April 2002
Subject: Performance Ford magazine photo shoot, Bruntingthorpe, Leicester
1800x1200 pixels
1280x853 pixels
1024x682 pixels
Date: April 2002
Subject: Performance Ford magazine photo shoot, Bruntingthorpe, Leicester
1800x1200 pixels
1280x853 pixels
1024x682 pixels
Date: April 2002
Subject: Performance Ford magazine photo shoot, Bruntingthorpe, Leicester
1800x1200 pixels
1280x853 pixels
1024x682 pixels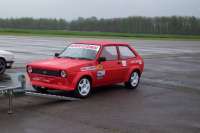 Date: April 2002
Subject: Performance Ford magazine photo shoot, Bruntingthorpe, Leicester
1800x1200 pixels
1280x853 pixels
1024x682 pixels
Date: March 2002
Subject: At home in the garage
1800x1200 pixels
1280x853 pixels
1024x682 pixels
Date: March 2002
Subject: At home in the garage
1800x1200 pixels
1280x853 pixels
1024x682 pixels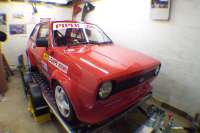 Date: March 2002
Subject: At home in the garage
1800x1200 pixels
1280x853 pixels
1024x682 pixels
Date: March 2002
Subject: At home in the garage
1800x1200 pixels
1280x853 pixels
1024x682 pixels
Date: March 2002
Subject: At home in the garage
1800x1200 pixels
1280x853 pixels
1024x682 pixels
Date: December 2001
Subject: At home on the driveway
1800x1200 pixels
1280x853 pixels
1024x682 pixels